BAC Members
Leadership Level members are corporations that have shown exceptional levels of commitment in their support of NUTC's activities.
Sustaining Level members are corporations that provide support and guidance to NUTC and its various activities.
Association Level members are industry organizations and non-profit entities that support NUTC's mission of research, education and outreach.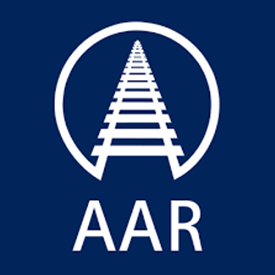 Association of American Railroads
The Association of American Railroads is the world's leading railroad policy, research and technology organization focusing on the safety and productivity of rail carriers. AAR members include the major freight railroads of the U.S., Canada and Mexico, as well as Amtrak.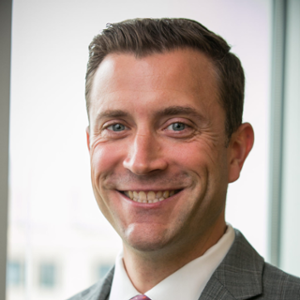 Ian Jefferies
President & CEO, Association of American Railroads
As AAR's President and CEO, which is a role he took on in 2019, Jefferies advocates for and works with member railroads to ensure the long-term viability of America's railroad industry. Jefferies has more than a decade of experience working in government. From 2009 to 2013, he served as a Senior Policy Advisor to the Chairman of the U.S. Senate Committee on Commerce, Science and Transportation, and from 2013-2019 he was AAR's Senior Vice President of Government Affairs.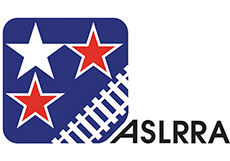 ASLRRA
American Short Line and Regional Railroad Association (ASLRRA) is a national trade association representing the nation's 600 Class II and III railroads commonly referred to as "short lines". These small businesses play a vital role in the hub-and-spoke transportation network, often providing the first-mile/last-mile connection between farmers and manufacturers and the ultimate consumer.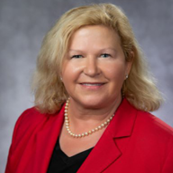 Jo Strang
SVP, Safety, Regulatory, and Environmental Policy, ASLRRA
Ms. Jo E. Strang advises and represents the Association's members nationally in regulatory matters. Prior to joining the association in 2013, Ms. Strang held the highest career office with the Federal Railroad Administration serving as the Associate Administrator for Railroad Safety/ Chief Safety Officer. In that position, for which she was the longest serving in the agency history, she was responsible for railroad safety in the United States. She is a Presidential rank award holder along with numerous other awards. Ms. Strang currently serves as Chair of the Board of Directors of Operation Lifesaver, International, a Board Member for the Transportation Research Board's AR70 Committee, on advisory committees at University of Delaware, Penn State Altoona and the Northwestern University Transportation Center, represents ASLRRA on FRA's Railroad Safety Advisory Committee, and is the staff liaison for ASLRRA's Safety & Training and Environmental Committees.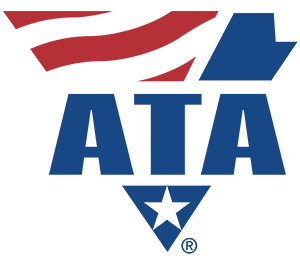 American Trucking Associations
ATA is the largest national trade association for the trucking industry. Through a federation of 50 affiliated state trucking associations and industry-related conferences and councils, ATA is the voice of the industry America depends on most to move our nation's freight. Follow ATA on Twitter or on Facebook. Trucking Moves America Forward.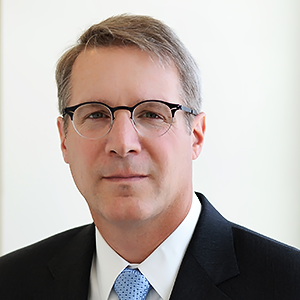 Chris Spear
President & CEO, American Trucking Associations
Mr. Spear is President and CEO of the American Trucking Association, advocating public policy on behalf of the nation's trucking industry. He serves on the Board of Directors for the American Transportation Research Institute, the Federal Advisory Committee on Autonomous Technology, the Northwestern University Transportation Center Advisory Council and the Congressional Award Foundation. Previously, Mr. Spear was Vice President of Government Affairs for Hyundai Motor Company, serving on the Global Automakers Executive Committee; Vice President of Emerging Markets for Honeywell International, based in Bracknell, United Kingdom; and Vice President for Honeywell Government Relations in Washington, D.C. and Brussels, Belgium, managing corporate interests in the US, Europe, Middle East, Africa, Central Asia and Latin America.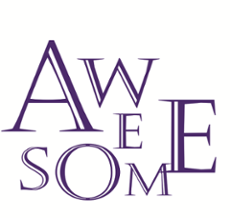 AWESOME
Since 2013, the organization has been bringing together senior women leaders in supply chain for connecting, learning, collaboration, recognition and inspiration. The AWESOME community is now more than 1,500 women in diverse senior supply chain leadership roles across a broad spectrum of organizations. The impact of the organization extends to leaders in all areas of supply chain, the business community, and beyond.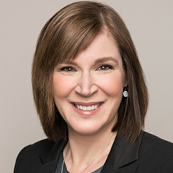 Michelle Dilley
CEO, AWESOME
Michelle Dilley joined AWESOME in mid-2020, becoming the organization's first CEO. She most recently served as Chief Operating Officer of DSC Logistics, now CJ Logistics America. Michelle joined DSC Logistics in 2017 as Chief Supply Chain Transformation Officer. Promoted to COO in 2019, Michelle continued to lead the transformation initiative and was directly responsible for leading DSC's network of logistics centers and supply chain packaging operations throughout North America. Her prior experience spans the full spectrum of end-to-end supply chain, including strategic sourcing, operations, inventory management, logistics and transportation, technology and business/customer process harmonization for companies in multiple industries such LaSalle Bristol, Ascension Health, and Whirlpool Corporation. She received a bachelor's degree in German studies and international business from the University of Michigan and also studied at Schiller International University in Heidelberg Germany.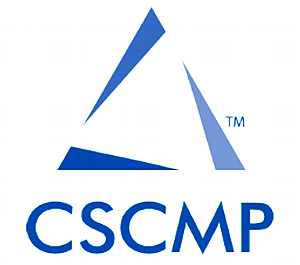 CSCMP
The Council of Supply Chain Management Professionals (CSCMP) is dedicated to the advancement and dissemination of research and knowledge on supply chain management. CSCMP's 8,500+ members represent nearly all industry sectors, government, and academia from 67 countries.

Mark S. Baxa
Interim President and CEO, CSCMP
Mark's experience in Supply Chain leadership spans 40 years. In that time, he has worked in sales, customer service, logistics, distribution, global trade operations & compliance, procurement, sustainability, supplier diversity, supply chain training, and supply chain strategy leadership. Additional experience includes 20 years with the Council of Supply Chain Management Professionals (CSCMP). He recently completed a 4-year term as global board member for WEConnect International, consistent with his belief in the value diversity brings to the supply chain. He has facilitated supply chain policy development at the EU & US Federal level, teach executive courses at the university level and speaks at conferences worldwide.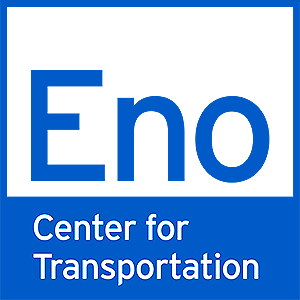 Eno Center for Transportation
The Eno Center for Transportation is a neutral, non-partisan think-tank that promotes policy innovation and provides professional development opportunities across the career span of transportation professionals.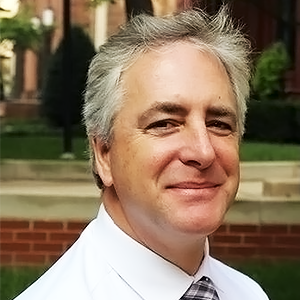 Robert Puentes
President & CEO, Eno Center for Transportation
Robert Puentes is President and CEO of the Eno Center for Transportation a non-profit think tank with the mission of improving transportation policy and leadership. Prior to joining Eno, he was a senior fellow at the Brookings Institution's Metropolitan Policy Program where he directed the program's Metropolitan Infrastructure Initiative. He is currently a non-resident senior fellow with Brookings. Before Brookings, Robert was the director of infrastructure programs at the Intelligent Transportation Society of America. Robert has worked extensively on a variety of transportation issues, including infrastructure funding and finance, and city and urban planning. He is a frequent speaker to a variety of groups, a regular contributor in newspapers and other media, and has testified before Congressional committees. He holds a master's degree from the University of Virginia where he served on the Alumni Advisory Board, and was an affiliated professor with Georgetown University's Public Policy Institute.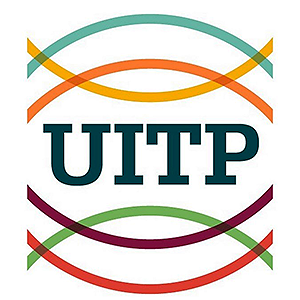 UITP
UITP (Union Internationale des Transports Publics) is the International Association of Public Transport authorities and operators, policy decision-makers, scientific institutes and the public transport supply and service industry.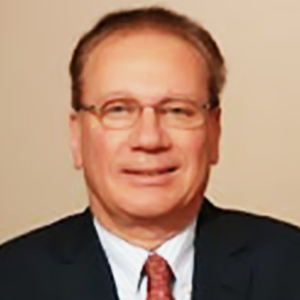 Andrew Bata
Regional Manager (North America), UITP
Andrew Bata is the Regional manager, North America for UITP. He is a career urban transportation professional having served in various executive roles for the New York Metropolitan Transportation Authority where he led units of service planning, innovation and new technology deployment. His focus is enhancing public transit by championing sophisticated customer service concepts including advanced real time information systems, "21st Century" station design features and rolling stock design concepts that meet current passenger comfort demands and service throughput requirements. Active in high technology professional associations, he is the former president of the Intelligent Transportation Society of New York. He is also a professor of transportation at Columbia and New York Universities. He holds a Master of Science in Transportation from Northwestern University.
Individual Level members are current and former transportation industry executives and consultants who contribute to and support NUTC activities and programs.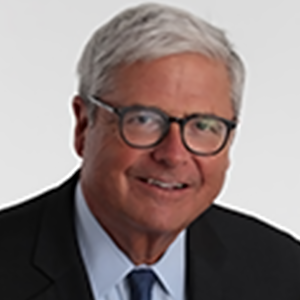 L. Price Blackford
Managing Director, Scott-Macon Ltd.
Blackford has more than 40 years of investment banking experience, with 25 in the transportation and logistics sector. Scott-Macon, Ltd. Is a privately held investment banking firm focused on mergers, acquisitions and divestitures. Before joining Scott-Macon, he was a founding partner, managing director, and senior advisor with Sagent Advisors. Blackford was also a managing director of Donaldson, Lufkin & Jenrette Securities Corporation and its successor, Credit Suisse First Boston Corporation. He is a Director of Central Securities Corporation and Maersk Line, Limited. Blackford is a graduate of Washington and Lee University (BA, Economics) and the Darden School of Business at the University of Virginia (MBA).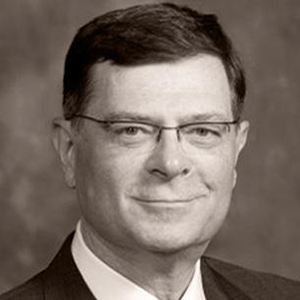 John D. Bowe
Principal, American Maritime Group LLC
Bowe's experience in freight transportation began in 1976 with Prudential Lines. He spent 23 years with American President Lines (APL). From 2004 through 2010 he was President of Americas for APL, responsible for APL's ocean transportation, container terminal, and logistics businesses throughout the Americas, and APL's service partnerships with North American railroads and trucking companies. He holds a bachelor's degree in mathematics from Hamilton College.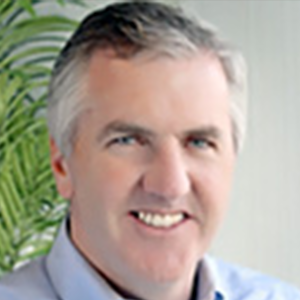 Mike Brennan
Farmer's Fridge
Brennan is at Farmer's Fridge and an investor/advisor for multiple last mile food companies. Previously, he was COO at Peapod, an online grocer, for 19 years. As COO worked across functional areas evolving the business model as the company grew $800 million sales. Prior to joining Peapod, Mike was a Principal at the management consulting firm A.T. Kearney, where he focused on business and marketing strategy for transportation companies. Prior to A.T. Kearney, Mike was at Procter & Gamble. Mike is a graduate of the University of Illinois and the Kellogg Graduate School of Management at Northwestern University.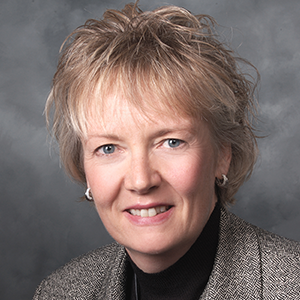 Vicki Bretthauer
Independent Consultant
Vicki Bretthauer previously served as president, COO, and CEO of DHL Airways. Before that, she held operational and administrative positions at United Airlines and Reno Air. Her responsibilities have included maintenance, engineering, flight operations, airline operations, safety, and information technology. She has a bachelor's degree from Rice University, where she is a trustee emerita, and an MBA from Northwestern University.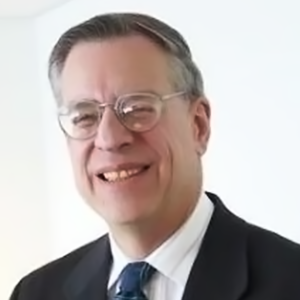 Edward A. Burkhardt
Chairman, President & CEO, Rail World Inc.
In addition to his work with Rail World, Ed Burkhardt is chairman of Rail Polska (Poland), president of the San Luis Central RR; and a board member for Wheeling & Lake Erie Railway. He is a former chairman of AS Estonian Railways, Wisconsin Central Transportation Corp., and Algoma Central Railway. He also served as chairman of English, Welsh & Scottish Rwy.; Tranz Rail; and Australian Transport Network. He worked for the Chicago and North Western Transportation Co. for 20 years. He graduated with honors from Yale University.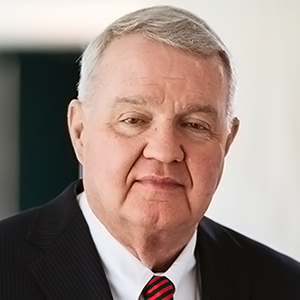 James H. Burnley IV, Esq.
Partner, Venable LLP
Jim Burnley focuses his practice on government relations and regulatory and legislative affairs, concentrating on transportation matters. He served as U.S. Secretary of Transportation from 1987 to 1989 after serving as Deputy Secretary of Transportation from 1983 to 1987. He was general counsel of the U.S. Department of Transportation in 1983. Prior to his years with the USDOT, Burnley served as associate deputy attorney general for the Justice Department.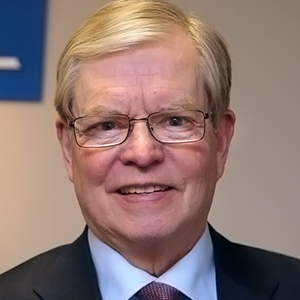 Norman Carlson
Chairman, Metra
Prior to the formation of Carlson Consulting International (CCI), , which serves the trucking, railroad, and railroad supply industries, Norman Carlson had a 34-year career with Arthur Andersen, the last ten years as the worldwide managing partner of the transportation industry practice. Carlson is the moderator of the Northwestern University Transportation Center's Sandhouse Gang. In 2013, he was appointed to the board of directors of Metra, the Commuter Rail Division of the Regional Transportation Authority of Northeastern Illinois. In November 2016 Norman was elected Chairman of the Board of Directors of Metra.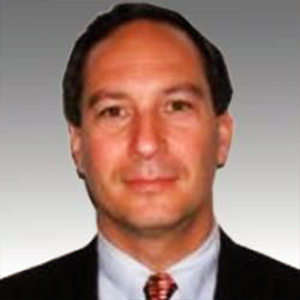 Lee A. Clair
Managing Partner, Transportation and Logistics Advisors, LLC (TandLA)
Lee A. Clair is the Managing Partner of Transportation and Logistics Advisors, LLC (TandLA). He specializes in advising clients in all aspects of transportation, logistics, and supply chain management. A recognized expert in the fields of transportation pricing, new product and service development, costing, and operations, he has assisted clients in rail, trucking, parcel, ocean, barge, and air freight. He also has considerable experience advising suppliers to the transportation industry, including equipment manufacturers and providers of leasing. Clair has held senior positions Mercer Management Consulting, Andersen Consulting and Norbridge, Inc. He holds a bachelor's degree from the University of Maryland and an MBA from the University of Minnesota.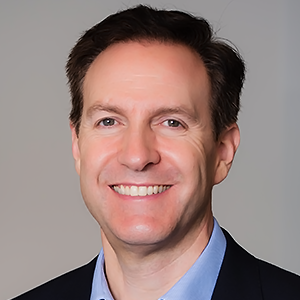 Mark G. Fornasiero
Managing Partner, Clarendon Group
Fornasiero has over 25 years experience as a principal investor, board member, C-level executive and strategic advisor focused on the transportation, logistics and distribution sectors. He sourced and supported eight Clarendon investments, including conceiving and co-founding RoadLink (now RoadOne). Prior to launching Clarendon, he was a senior manager in the Transportation/Logistics Strategy Practice at A.T. Kearney. He received an MBA from Stanford Graduate School of Business and a B.S./B.A. in Operations Research/Economics from Cornell University.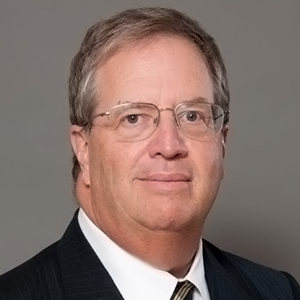 Andrew Fox
President, Overland Limited Associates, Inc.
Fox is President of Overland Limited Associates, Inc. and Consultant to Anacostia Rail Holdings Company, which he'd joined in 1997 as the president of Pacific Harbor Line, Inc. In August 2010, Mr. Fox moved to the Chicago South Shore & South Bend Railroad where he served as President until March 2016, and then CEO until July 2016. Mr. Fox has also held a variety of posts at the Southern Pacific Transportation Company, including assistant to the vice president of operations. Mr. Fox is a past president of the California Railroad Association and past director of the ASLRRA. Northwestern University (BS); (MBA)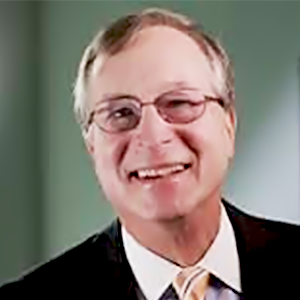 Edward R. Hamberger
Former President & CEO
Before joining the Association of American Railroads, Ed Hamberger was a managing partner in the Washington, DC, office of Baker, Donelson, Bearman & Caldwell. He also served as assistant secretary for governmental affairs at the Department of Transportation. Hamberger also serves on the Blue Ribbon Panel of Transportation Experts, appointed by the National Surface Transportation Policy and Revenue Study Commission. He began his transportation career in 1977 as general counsel of the National Transportation Policy Study Commission. He received his JD, master's, and bachelor's degrees from Georgetown University.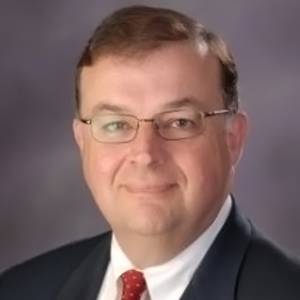 Robert Hart
Senior Consultant, AllTranstek LLC
Hart has 38 years of experience in transportation finance as the treasurer of a Class I railroad, a financial advisor to short line and regional railroads and as a banker providing loans, leases and other banking products to railroads, rail supply companies and rail equipment lessors, truckers, and marine transportation companies. Hart established and successfully led the Surface Transportation lending group at Fifth Third Bank in Chicago. Before that he served as senior vice president and credit products delivery senior officer for Bank of America in Chicago. Hart earned a bachelor's degree and an MBA from Northwestern University. RHTF, LLC provides financial strategy, planning and risk management guidance for companies involved with freight transportation.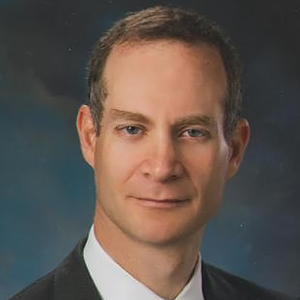 Adam Inselbuch
Managing Director, South Street Ventures, LLC
In 2010, Inselbuch established South Street Ventures, a boutique corporate finance and advisory consulting firm. Previously, he was executive vice president and CFO for Watco. Inselbuch spent 23 years in the investment banking department at Credit Suisse, where he co-headed the Firm's investment banking practice in the transportation and logistics sectors. He received an MBA from Dartmouth College and an AB in politics from Princeton University.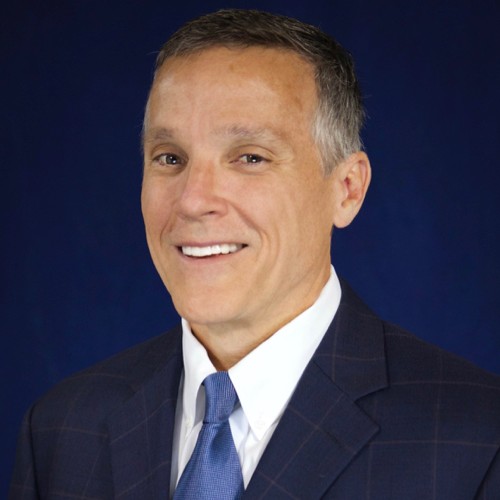 Edward Jenkins
Principal, Strategy & Logistics Consulting
Jenkins is a transportation executive with over 30 years of diverse industry experience, including leading high performing teams in a Fortune 250 Corporation, serving as a trusted advisor to the C-Suite with exposure to the Board of Directors. Jenkins is a proven leader with a strong track record of driving strategic initiatives from concept to execution.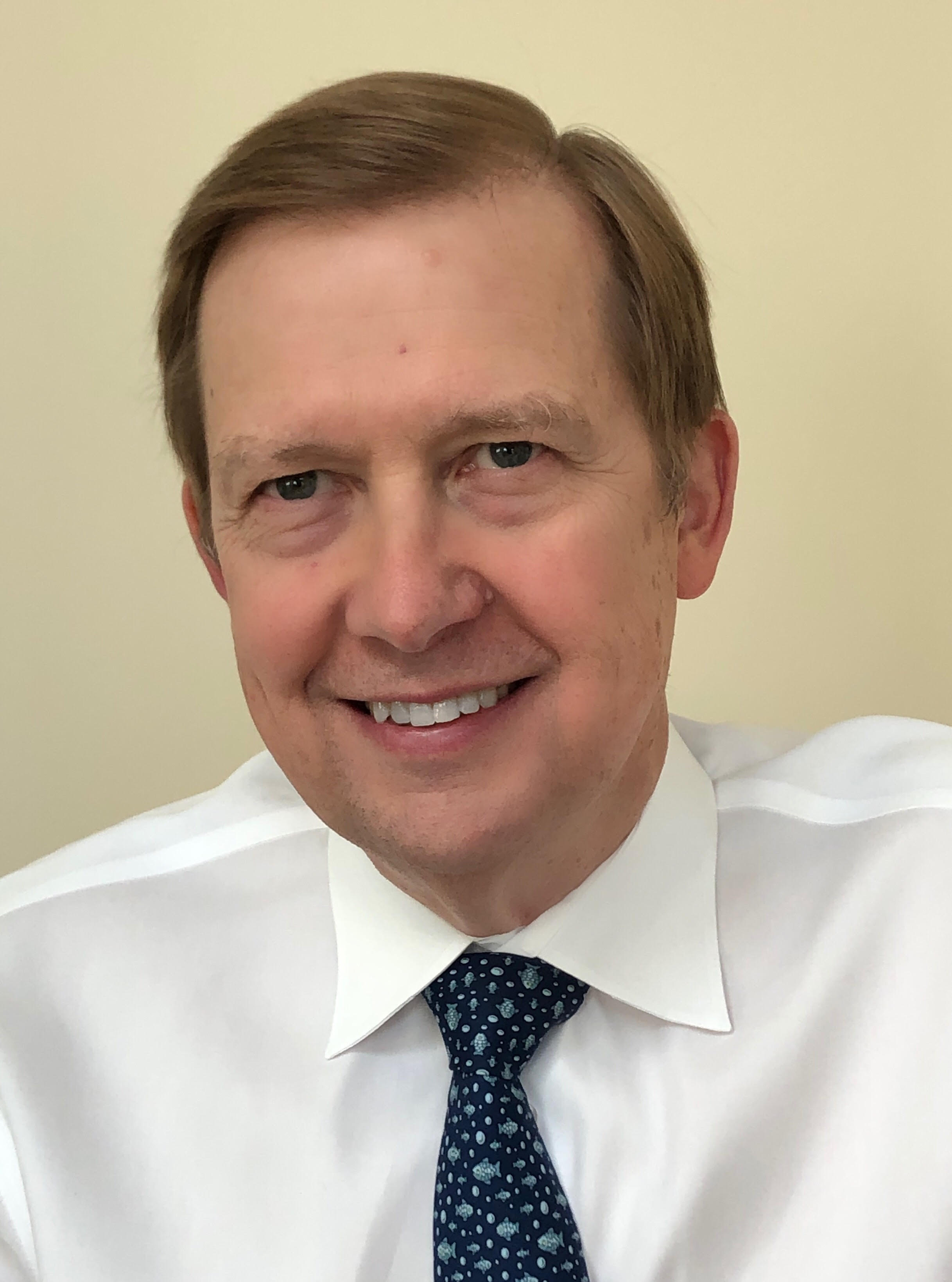 Peeter Kivestu
Principal, Oplytix, LLC
Peeter Kivestu is a transportation industry executive who specializes in data analytics. Principal of Oplytix, LLC, he provides data analytics advisory services and solutions in travel, transportation, smart cities, and related urban services. For some 15 years, he developed transportation solution strategies for Teradata, a data analytics company, meeting the challenges of their private/public sector clients all over the world. Previously he was in the airline industry, holding executive positions across finance, marketing, operations, and information technology at American Airlines, Canadian Airlines International, and Northwest Airlines, including roles as VP of Advanced Programs, VP Materials Management (aircraft parts & logistics), and VP B2B Sales. Peeter holds an Engineering degree from Brown University and a Master's degree in Aeronautics from MIT.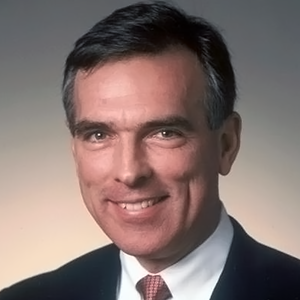 John G. Larkin, CFA
Operating Partner, Clarendon Group
John joined Clarendon in 2019 and has over thirty-five years of experience in prominent transportation and logistics leadership roles in buy-side research, investment banking and as a corporate executive. Prior to joining Clarendon, John was Managing Director of Stifel's Transportation & Logistics Investment Banking Team and has advised numerous publicly traded and privately held transportation and logistics companies as well as many financial sponsors with investments in the transportation and logistics space. Prior to joining the Investment Banking Team at Stifel, John led Stifel's transportation & logistics research effort for 17 years, having founded the original group at Legg Mason (later sold to Stifel, Nicolaus & Company), where he developed one of the largest and most prominent annual investment conferences in the industry.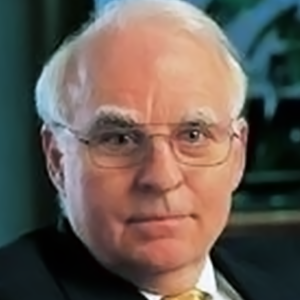 Charles B. Lounsbury
Former Senior Vice President, Ryder System
Chuck Lounsbury has more than 30 years of experience as a Senior VP, President, and CEO of several multinational corporations in the logistics, construction, and con­sumer products industries. He is currently an adjunct professor of logistics and supply chain strategy at Florida Gulf Coast Univer­sity. He has been quoted in many publications including Forbes, Fortune, Business Week and The Wall Street Journal. He holds a master's degree from the University of Rhode Island.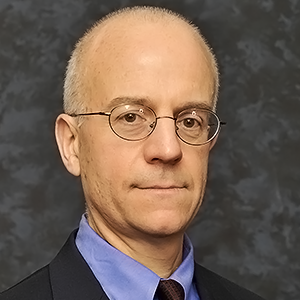 Robert E. Martinez
Independent Consultant
Martínez serves as Senior Advisor for Freight and Economic Development at Moffatt & Nichol, a global infrastructure advisory, engineering and design firm, with services in marine terminals, transportation, energy, environmental, federal and urban development. Prior to M&N, he served for twenty-four years with Norfolk Southern Corporation, most recently as Vice President Business Development and Real Estate, with responsibility for industrial development, international business development, real estate and forecasting. Earlier in his career, Martínez served as Secretary of Transportation for the Commonwealth of Virginia with oversight for VDOT (highways), the Department of Rail and Public Transportation, the Department of Aviation, DMV and Virginia Port Authority. During the Administration of George H.W. Bush, Martínez was Deputy Maritime Administrator and was promoted by President Bush to Associate Deputy Secretary of Transportation, with a focus on intermodalism. Martínez holds a Ph.D. from Yale University.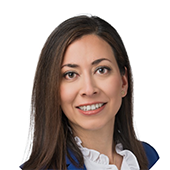 Elsy Ocejo
VP of Supply Chain, Illes Foods
Elsy Ocejo is the VP of Supply Chain at Illes Foods, where she develops and strengthens the company's customer-oriented supply chain, while coordinating all supply chain initiatives with sales and marketing, FSQA, Operations, and Product Development. She also leads the planning, implementation, and integration of supply chain processes, fostering a continuous improvement culture. Elsy has served as the Director of Supply Chain Strategy for Central BU. Prior to this role she was the Director of Supply Chain and Sourcing Optimization for Central BU. In 2021 she was part of the Diversity, Equity and Belonging Steering Executive Committee. She was selected to Diversity MBA's eleventh annual list of Top 100 under 50 Diverse Emerging Leaders for 2017. Elsy earned her bachelor's degree in International Business with a minor in International Logistics at the Tec de Monterrey, and an MBA at Northwestern-Kellogg School of Management.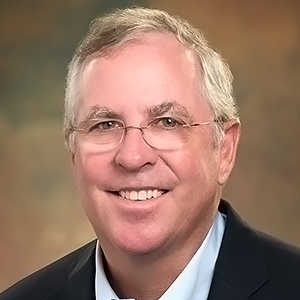 Craig E. Philip
Research Professor & Director, VECTOR, Civil & Environmental Engineering, Vanderbilt University
Craig Philip spent 35 years in leadership positions in the transportation industry, including maritime, rail and intermodal. From 1993 to 2014 Philip served as President/CEO of Ingram Barge Company. He began his career at Consolidated Rail Corporation and later joined the Southern Pacific Railroad as the VP of their Intermodal Division. He served as chairman of several major committees and is a member of the Transportation Research Board and Marine Board. He joined the faculty of Vanderbilt University in 2014. Philip holds a PhD from MIT and a bachelor's degree from Princeton.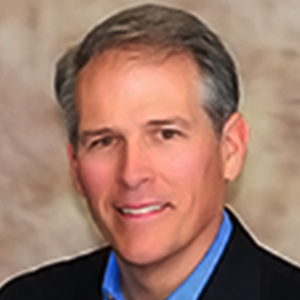 James P. Rankin
CEO, West Star Aviation
Jim Rankin is the CEO of West Star Aviation. He previously served as President and & CEO of Columbia Helicopters from 2014-2017, President and CEO of Air Wisconsin, from 2006-2014, and President and CEO of Skyways Airlines prior to 2006. He is an ATP pilot with 11,000 flight hours and type ratings in the King Air 350/1900 and MD-80 aircraft. He is very active in the aviation industry, including representing the industry on the FAA's NextGen Advisor Committee among other leadership and advisory positions. Rankin holds a bachelor's degree from Carroll College and an MBA from Northwestern University.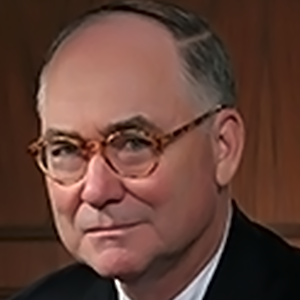 James A. Runde
Special Advisor, Investment Banking Division, Morgan Stanley
A former vice chairman of Morgan Stanley, James Runde is a Wall Street investment banker specializing in strategic and financial advice. Throughout his career, he worked on mergers, privatizations, and restructurings, focusing on the transportation and infrastructure industries. He has also served on the board of directors of Burlington Resources, a large U.S. oil and gas company, and he serves as a trustee of the Morgan Library & Museum.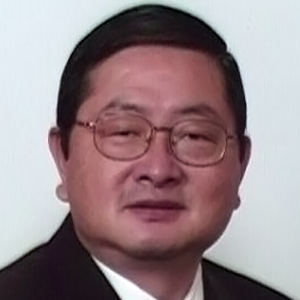 Andy Sze
Managing Director & Partner, Fastraxx Group, LLC
Andy Sze is the founder, managing directory and partner for Fastraxx, a consulting firm with strong Asian expertise. He has more than 30 years of senior management experience in global logistics and was the CEO of a highly successful 3PL. Since 2007, he has worked with the governments of China and Central Asia on developing the New Silk Road linking China and Europe. He is a fellow of the Intermodal Transportation Institute and a former director of American Society of Transportation & Logistics. He holds a bachelor's degree from the Illinois Institute of Technology, an MBA from the University of Chicago, and an MS/ABD from Northwestern.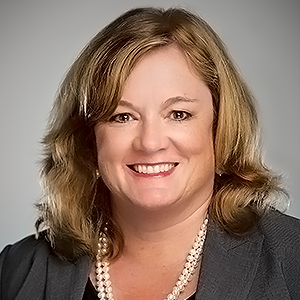 Barbara W. Wilson
Principal, Hill Road Capital LLC
Barbara joined RailUSA in 2019 and was head of the Surface Transportation Team within Wells Fargo Equipment Finance from 2013 January 2019. In this role, she served as President of Wells Fargo Rail, the rail equipment operating leasing subsidiary of Wells Fargo Bank. Wells Fargo Rail is the largest rail equipment operating lessor in North America, and owns and leases over 175,000 railcars and 1,400 locomotives. At Wells Fargo, she managed the Commercial Vehicle Group that leases and finances Commercial Vehicles and originates over $2 billion in new financings each year. She provided strategic team leadership and implemented long-range goals, strategies, plans and policies. Before Wells Fargo, she worked for 11 years as CFO of Helm Financial Corp., a private equity owned firm. She started her career at Bank of Boston in the Transportation Lending Group focused on financing numerous shortline and regional railroad start-ups, and earned a Bachelor of Science in Business Administration from Boston College and an MBA from Babson College.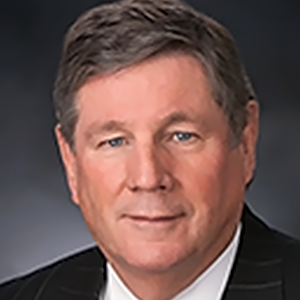 Justin F. Zubrod Sr.
Managing Partner, Justin Zubrod & Company, LLC
Justin Zubrod, Sr. is managing partner of Justin Zubrod & Company, LLC, a professional services firm focused on the logistics and transportation sectors. He has previously served as a leader of the commercial transportation management consulting practices at Booz & Company, Booz Allen Hamilton, and A.T. Kearney, Inc. His specialty is strategy and turnaround work serving leading companies in the rail, package, motor carrier, air, and logistics sectors. Zubrod's clients comprise operators, investors, law firms, and public agencies throughout the world. He received his undergraduate degree at the University of Maryland and MBA at Northwestern University. Zubrod is chair of the Northwestern University Transportation Center Business Advisory Council.
Back to top